Triple Crown Visual Roundup
October 4, 2012
Much digital ink has been spilled about Miguel Cabrera's triple crown. I don't know if there is much more to add.  Outside of a 'roid fueled Barry Bonds, Miguel Cabrera  is the best hitter this generation has ever seen.
Let's take a looks at some of the images from the night:
Check out this ad recognizing Cabrera's feat.
Here is the front page of Tigers.com
Here is the front page of MLB.com
Naturally the front page of ESPN.com features a story and images about the Yankees winning the AL East. Makes sense, nothing else really going on.
It is pretty neat when you get your own logo for something:
You, of course, can buy this logo on many different products here. Commercial? Sure. Neat? Absolutely.
Bu, bu, but, MIKE TROUT!?! Where is his logo!? Surely the MVP should have a logo! Ok, fine. Here:
Maybe we can get this printed up on a bunch of handkerchiefs or something.
Twitter user @TheRoar_24 has been on a tear as of late.  Of course he dropped this gem on us (at least I believe he made it):
He also made this:
It looks like @TheRoar_24 has a new post on his blog as well. Give it a read HERE.
Take a look here as Miguel gets a call from the president! What's that you say? It's just Bud Selig…oh… still kinda nice I suppose.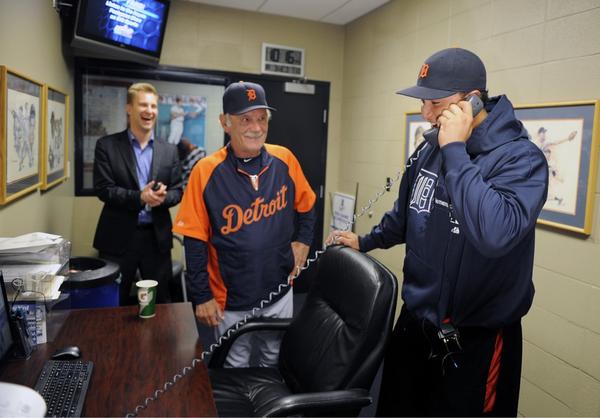 And, of course, any image roundup would be incomplete without the work of the incomparable Samara Pearlstein:
 Congratulations to Miguel Cabrera on his truly historic achievement.